---
I began coming to school at French Camp Elementary in the first grade when I was five years old! After graduating from French Camp Academy in 1982, I attended Mississippi State University. I received my degree from MSU in elementary education, with an emphasis in reading, in 1986.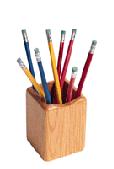 ---
I began my teaching career by teaching three years in the Desoto County School District. I stepped out of formal education and began teaching my own children at home for four years. When returning to the classroom, I taught at Presbyterian Day School for two years, Greenlee Elementary for three, Ackerman Elementary for one, and am in my fourth year here at French Camp Elementary, where I hope to stay for a long, long time!
---
At home, I am mom to Hannah, Mollee, Anne Claire, Hunter, and Luke, and wife to Rusty. We live in the country and enjoy hunting, fishing, 4-wheeling, and horseback riding. I also love to read a great book whenever I can!